Lindsey Rebecca Gray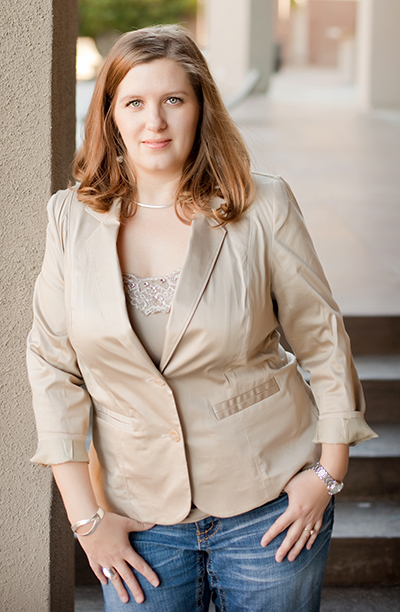 Lindsey Rebecca Gray (or "Reba" as her friends call her) has been a Las Vegas resident since 2005 and has enjoyed her last ten years in the Greater Las Vegas Valley. Reba was asked to move to Las Vegas from Atlanta, GA to run the sales division of a new start-up amusement company. Reba's new job offered her a chance to travel the world visiting amusement parks, zoos and other tourist attractions. Her memories and experiences working with some of the world's most thrilling locales are some of her most cherished. Five successful years of international sales gave Reba the courage to pursue her own interests and to be her own boss as a REALTOR®.
Reba truly loves assisting her clients and finds her real estate practice brings her great joy. Reba credits her mother and father with her work ethic. She affectionately refers to her mother as "The hardest working woman who doesn't bring home a paycheck" because of the countless hours that her mother volunteers with organizations in her community. Her father showed her how to climb the corporate ladder while maintaining her values and personal standards.
Reba spends her personal time with her fiancé, pups (Daisy Mae and Isabella), and friends. She is most "at-home" when entertaining those she loves and you can always count on a good time when in her company. Reba enjoys volunteering with the Nevada Childhood Cancer Foundation (www.nvccf.org). For the last two years, Reba has been a puppeteer for NCCF's Lean On Me: Kids Supporting Kids which follows children with various catastrophic illnesses back to school to educate their peers on their specific illness; She also recently donated her ten inches of her hair to make wigs for children suffering from the effects of chemotherapy during NCCF's Klip It For Kids event.
If Rebecca Gray sounds like the REALTOR® for you, you can contact her directly at 702-556-0867 or Reba@HomesbyReba.com. You can also visit www.NVCCF.org to donate or become involved with the Nevada Childhood Cancer Foundation®.